Hi there! I'm a design researcher interrogating the practices of interaction designers in contexts such as ageing & safety, my work is cross-disciplinary & collaborative by nature.
---
PhD: Designing for Social Engagement in Later Life
2022 (Under Examination)
School of Design, RMIT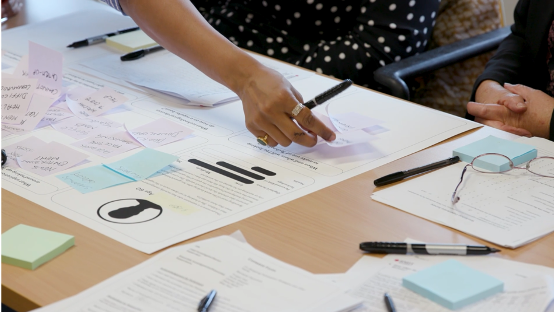 My PhD research investigates the design of social engagement technologies for later life, demonstrating how modes of interpretative flexibility can support interaction designers in co-creating with ageing communities. This research speaks to two collaborative interdisciplinary projects that interrogate how interaction designers can move beyond perpetuating the digital divide and uneven social participation for older adults. Considering how this phenomenon has been magnified during the COVID-19 pandemic for older Australians, this thesis addresses the lack of understanding of the characteristics and implications of social engagement technologies in later life.
Case Studies:

☞
Probing Social Interactivity in Later life ︎
☞
Pet Playing for Placemaking
︎
☞
Co-designing Participatory Strategies With Older Adults ︎
---
Long-COVID Patient journey

Aug - Nov 2022

RMIT Allied Health, Applied Health & Marketing

Mapping the experiences of people with long-COVID, an interdisciplinary team of allied health, applied science and customer experience experts are gathering information about this emerging condition to inform the design of programs to support their return to health. Working with Northern Health, the project will see participants take part in a 3-month study of their health (physical, mental and social) and their experiences of long-COVID. Through an analysis of their experiences day to day over this period, hope to detect changes in people with long-COVID's perceived quality of life, mapping out their health literacy, self-efficacy, enjoyment of life and eating, and physical activity habits with them.

☞ Grant (2022): RMIT Strategic Capability Development Fund

---
Feeling (your) Data in a more-than-human world

May - Nov 2022
RMIT School of Media & Communication
Building upon work with Cherished Pets Foundation which explored the values and meanings of companion animals in older adult lives (Hjorth & Richardson 2020), this study asks whether the sharing of animal images online by older adults represents their feelings and experiences as well as the value of the "more-than-human" in their lives? Deploying sensory approaches, this study captures insights into what the sharing of pictorial vignettes of companion animals online says about the everyday rituals and routines of older adults in a datafied world.

☞ Grant (2022): Aging in Data Project Funding
☞ Poster (Forthcoming): Rituals and the sharing of animal images online by older adults (AAG Conference)



---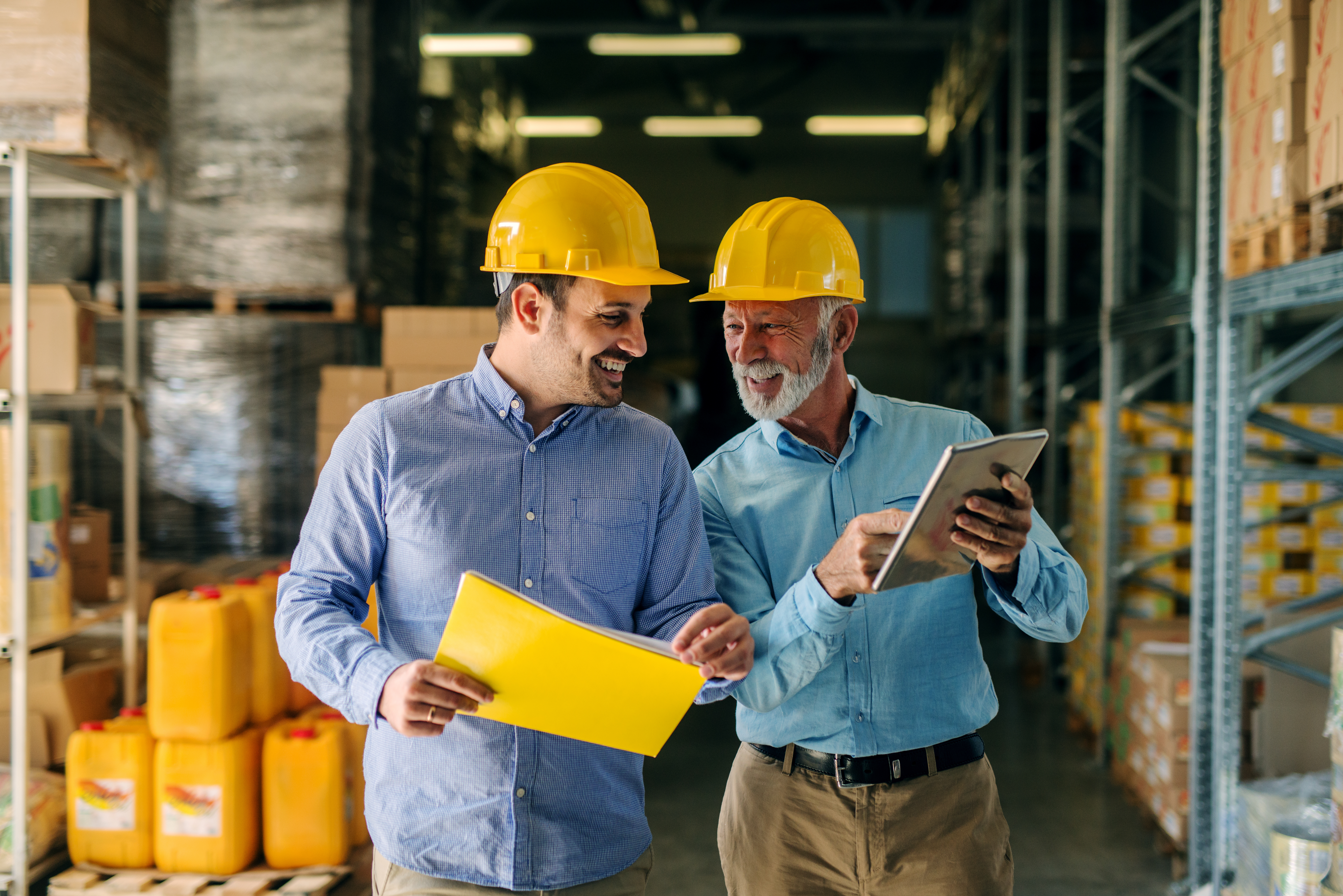 An initiative emerging from RMIT University's School of Design, Safeness by Design, uses research and design innovation to provoke conversations to direct the creation of safer urban environments. In Collaboration with WorkSafe Victoria, the following two projects focus on emergent issues of safeness that designers are engaging with:
☞ Studio 2: The Future of Work (2022):
Speculating on the future of the Australian workforce, this studio saw students reflect on the forces at play and shifts ahead, forming into a forthcoming report, as well as exhibited later in 2022
☞ Studio 1: Enabling an Ageing Workforce (2021):
Towards understanding and responding to the needs of an ageing Australian workforce, students explore and design initiatives for six affected industries -
Enabling an Ageing Workforce Report ︎
---
Understandings of Social Technology: Images of Technology and Later life

2021
Shaping Connections Research Program

A key topic in age studies and a context in which designers actively engage is how ageing is imagined and portrayed, often in assumptive and biased ways. This study seeks to employ a cultural probe and take an open and provocative approach to images of ageing. Conducted with U3A Network members, the resulting materials detail how the pandemic accelerated the prevalence of devices in their lives, how digital literacies shape older adults' technology experiences, and how they adapt to their changing social networks and personal identity.
☞
Article (Under Review):
Gaining Resolution in the Creation of Images of Ageing ︎
---
Exploring Social Engagement around COVID-19 lockdowns with Older Pet Owners and Location-based Play
(For Submission)
Sheahan., J. & Hjorth, L.

Frontiers in Computer Science, Post-pandemic Digital Realities of Older Adults
Responding to emergent social issues and challenges, serious location-based games can provide local communities with ways of navigating difficult topics in interactive and engaging ways, supporting diverse groups to explore complex social, digital and health realities. As COVID-19-related lockdowns and health restrictions demonstrated in Australia, older adults have faced the serious implications of extended social isolation and reliance on technology for social connectedness during this time, as their existing digital inequities shaped their opportunities for engagement. This article focuses on specifically how older pet owners lost daily interactions and support within their local communities during this period, detailing our development of collaborative gameplay to re-engage these individuals with their social connections and local places.

---
Gaining Resolution in the Creation of Images of Ageing
(Under Review)
Sheahan., J.

Frontiers in Sociology,
Socio-Gerontechnology – New Perspectives on the Digital Transformation of Later Life
In seeking to support healthy ageing, designers have struggled to reduce their assumptions and biases towards older adults, interpret the worlds of later life through unfiltered imagery, engage with stigmas, and ultimately diminish the technologies they construct. Towards this, we proposition 'resolution' as a concept indicative of the level of detail that seeks to characterise the fidelity that representations of later life have. Responding to the inequities and social isolation brought on by the COVID-19 pandemic, this concept is explored through a cultural probe study that investigated the sentiments of several older Australians.

---
Towards Re-Imagining Industrial Design Education for the Contemporary Period
(Forthcoming)

Dim, W., de Vere, I., Sheahan., J.

23rd International Conference on Engineering and Product Design Education (London, 2022)

As the field of Industrial Design moves beyond its industrial manufacturing roots, exploring curricula that anticipate diverse participation and complexity in creative innovation is still emergent in this era of education. This paper discusses the adoption of the RMIT University, My First 6 Months (MF6M), finding the approach required less teaching staff intervention and gave more flexibility to students, reinforcing notions of trust and self-efficacy in learning.

---
Designing To Enable an Ageing Workforce
(Forthcoming)

de Vere, I., Dim, W., Sheahan., J.


23rd International Conference on Engineering and Product Design Education (London, 2022)
An ageing workforce and a dwindling, itinerate manual labour supply have long-term implications for the commercial viability of industries that require sustained physical activities. These trends are driving two significant concerns for an ageing workforce: maintaining the health of increasingly older workers and dealing with the complications of participation in the labour force for these individuals. This paper details a teaching and research project conducted in collaboration between the Safeness by Design initiative and the Innovation Centre of WorkSafe Victoria, a government regulatory body that enforces health and safety policy.

---
Australia's population is ageing, but with enhanced health prospects and insufficient retirement funds, and industries impacted by a dwindling itinerate manual labour supply, workers will want, and may need, to remain in the workforce for longer. This research, Enabling an Ageing Workforce, recognises the issues facing the older worker across a range of different workplace contexts, This project investigates ageing, wellbeing, and workplace safeness within specific industries to identify areas of concern, opportunities for design intervention, and the proposal of future-focused design solutions.

---
Research Assistant

Aug - Nov 2022
Long-COVID Patient Journey, RMIT School of Health & Biomedical Sciences
☞ Qualitative Methods & Analysis: Conducting participant interviews, collating and analysing long-study data to develop health journey and experience maps.
☞ Co-design Research: Co-ordinating and conducting sessions with long-COVID patients to co-design health journey maps using their data points.
☞ Interdisciplinary Collaboration: Supporting researcher from Allied Health, Applied Science, Customer experience and marketing.

The Long-COVID Patient Journey Study is an interdisciplinary team of allied health, applied science and customer experience experts gathering information about this emerging condition to inform the design of programs to support their return to health.

---
Research Assistant

Sept 2021 - Nov 2022
Safeness by Design, RMIT School of Design
☞ (2022) Future of Work:
Literature review, coordination of WorkSafe student studio and report.

☞ (2021) Enabling an Ageing Workforce:
Literature review and development of WorkSafe report.
Safeness by Design
︎
, an initiative emerging from RMIT University's School of Design, aims to enhance health, wellbeing, and social values by using design to achieve actual and evident safeness across various environments and contexts.
---
Research Assistant

Aug 2020 - August 2022
Shaping Connections, RMIT School of Economics, Finance & Marketing
☞ Qualitative Methods & Analysis:
Conducted remote interviews and workshops for thematic analysis.
☞ Logistics & Accessibility:
Coordinated with participants, producing all materials to ACCAN standards.
☞ Interdisciplinary Collaboration:
Engaged with professionals and specialists towards achieving goals.
Shaping Connections
︎
research program brings together academics and stakeholders with a variety of expertise and seeks insights on connectedness and technology use among older Australians to better understand and enhance social inclusion and participation.
---
Sessional Lecturer

2021
Industrial Design, RMIT School of Design
☞ Teaching Fundamentals: Organised class material, taught weekly tutorials, and assessed students' work.
☞ Design Studies Course: Developing the context and stucture for the Materials of Ageing course.

The Materials of Ageing Course: This course explores how older people continue to be unsupported and misrepresented by the products and services meant to support later life. With the technification of later life, we seek to engage with older people to understand their concerns around being left behind and develop responsive design initiatives.

---
Industrial & Graphic Designer

May 2019 - Feb 2020
MWT Retail Solutions
☞ Design & Development:
Consistent high-quality design for manufacturing solutions for clients.
☞ Managing Production Process:
Coordinating projects, budget & timeframes across the business.
MWT Retail Solutions ︎
is a versatile leader in the industry of acrylic plastic fabrication, displays, point of sale & signage. One of the most reliable, responsive and versatile companies in Melbourne with supporting a wide range of industries including Retail, Hospitality and Construction.