Hi there! I'm a design researcher undertaking a PhD at RMIT School of Design, interrogating the role of designers in contexts such as ageing & safety. Investigating the materiality of everyday interactions with technologies, I draw on interdisciplinary & collaborative
practices to build valuable insights.
---
2019 - 2022 (Dec. Submission)


PhD Research - Designing for Social Engagement in Later Life


School of Design, RMIT
My research focuses on the development of social engagement technologies for older adults, and the role of interaction designers in engaging with ageing communities. This sees the situating of my design practice at the intersection of ageing and technology, querying how interaction designers perpetuate the digital divide and lead to uneven social participation for older adults, which has worsened and become more explicit through the COVID-19 pandemic. In addressing the lack of understanding around the implication and uses of social engagement technologies in later life, this research details two collaborative interdisciplinary design projects which constructively explores and interrogates the co-constitution of ageing and technology. In chartering these projects, the research describes the use of social technologies and co-creation of them with older Australians, it forms reflexive thematic insights into their implications for worlds of later life and design. This sees this work contribute a space for design practice and research through means, methods, and materials to support designers engage with designing for social engagement in later life.
Case Studies:

→
Probing Social Interactivity in Later life ︎

→
Pet Playing for Placemaking
︎
→
Boundary Objects: Co-designing with Older Adults (forthcoming)
---
2022 - Present


Feeling (your) Data in a more-than-human world


Aging in Data, Concordia University

School of Media & Communication, RMIT
Building upon work with Cherished Pets Foundation which explored the values and meanings of companion animals in older adult lives (Hjorth & Richardson 2020), this study asks whether the sharing of animal images online by older adults represents their feelings and experiences as well as the value of the "more-than-human" in their lives? Undertaken over 2022, the study is framed by documenting key hashtags like #animals #older adults across social media such as Twitter and Instagram, and then conducting in-depth ethnographies with ten older adults as part of an analysis of the rituals of online sharing. In deploying sensory approaches such as media maps to reflect upon relationalities about data, this study captures insights into what the sharing of pictorial vignettes of companion animals online says about the everyday rituals and routines of older adults in a datafied world.


---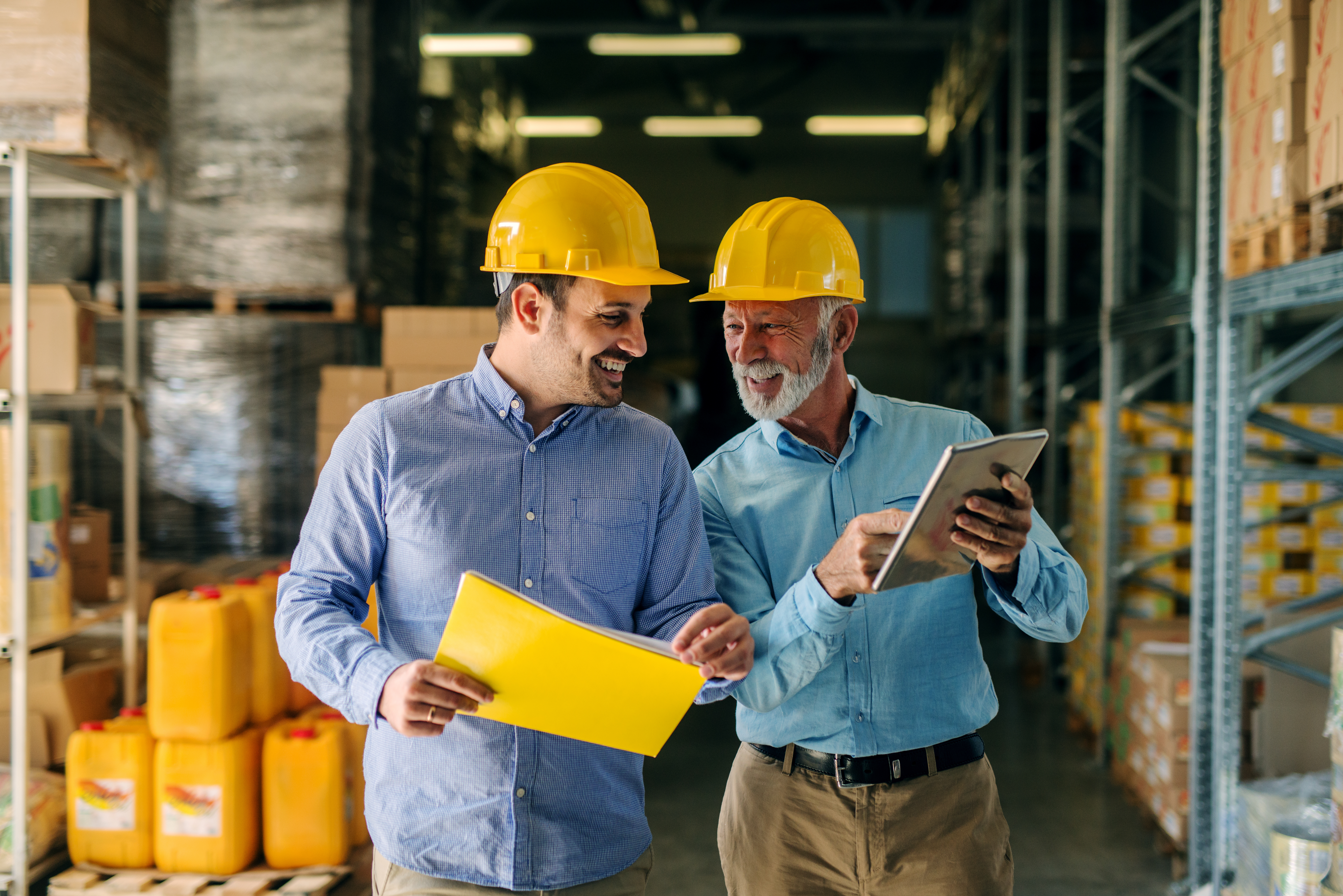 An initiative emerging from RMIT University's School of Design, Safeness by Design uses research and design innovation to provoke conversations to direct the creation of safer urban environments. This program seeks to enhance health, wellbeing, and social values by using design to achieve actual and evident safeness across a broad range of environments and contexts. In doing so, the following projects have been undertaken with WorkSafe Victoria, focusing on emergent issues of safeness which designers can engage with:
→ The Future of Work (2022):
Through a design studio format, students will encounter the rapidly changing future of work, as seen through powerful forces: (i)
the growing adoption of artificial intelligence in the workplace,
(ii)
the increasing casualisation of the workforce
, and (iii)
the decentralised nature of where "work" is being performed.
These creative responses, and a detailed literature review, will be compiled into a forthcoming report, as well as exhibited later in 2022.
→ Enabling an Ageing Workforce (2021):
Based around a university studio, students and researchers from RMIT partnered with Worksafe Victoria to compile an understanding and response to the needs of an ageing workforce. The resulting report features a rich background on ageing in several sectors from agriculture to health care to construction, and detail the efforts of industrial design students to engage with older worker needs. Read the resulting report
'Enabling an Ageing Workforce: Using design to innovate the workplace and empower older workers'. ︎

---
2021
Probing Social Interactivity in Later Life
RMIT Shaping Connections
U3A Network Victoria
A key topic in age studies, and a context in which designers actively engage, is the way ageing is imagined and portrayed, often in assumptive and biased ways. This study seeks to employ a cultural probe and take a open and provocative approach to images of ageing. Conducted with members of U3A Network Victoria, ageing in their local communities, the resulting materials detail how the pandemic accelerated the prevalence of technologies in their lives but perhaps not a quality to social interactions.
As part of this research design process, I sought to explore how we might support 'improved' images of ageing, which formed insights into the implications of improving the resolution of our images of ageing. This probe was used by older adults towards higher accuracy, offering designers a tool for the targeted creation of critical images of ageing.
To be Submitted -
Gaining Resolution: The Role of Probes in Designing for Ageing. ︎
---
2020 - 2022
Co-designing Participatory Strategies With Older Adults
Shaping Connections RMIT
U3A Network Victoria
City of Whittlesea Positive Ageing
As the COVID-19 pandemic has highlighted, digital engagement is crucial in fostering social inclusion, whilst social exclusion is a significant threat to the wellbeing of older adults. This project sought to design strategies in conjunction with older consumers to incorporate their lived experiences of communications technology, and to assist seniors to manage security risks to be better equipped to engage with the digital economy.
Contributing as a research assistant, I co-ordinated a series of interviews and developed materials for co-design workshops, and engaged in the data analysis and resulting reporting of the research. Alongside this, I conducted some of my PhD research, such as c
ultural probes, with the University of the 3rd Age members.
→ Report (2021):
Reducing perceived risk and promoting digital inclusion for older Australians
︎
→ Final Report (Forthcoming 2022):
Co-designing ICT Strategies With Older Adults
---
2022 To be Submitted
Gaining Resolution: The Role of Probes in Designing for Ageing.
Sheahan., J.

Frontiers in Sociology,
Socio-Gerontechnology
In seeking to support healthy ageing, designers have struggled to reduce their assumptions about older adults, such that they have been seen to interpret the worlds of later life through unfiltered images, engage with stigmas, and ultimately diminish the technologies we offer. This article seeks to critically analyse this state of the art and engage a cultural probe study to create higher resolution images, as a method of inclusive design research. Through reflexive thematic analysis of these materials, this case study offers designers pathways to understanding and including older adults in their work, examining the resolution of our images of ageing.

---
2022 Forthcoming
Towards Re-Imagining Industrial Design Education for the Contemporary Period

Dim, W., de Vere, I., Sheahan., J.

22nd International Conference on Engineering and Product Design Education

As the field of Industrial Design moves beyond its industrial manufacturing roots, exploration of curricula that anticipates diverse participation and complexity in creative innovation is still emergent in this era of education. This paper discusses the adoption of the RMIT University, My First 6 Months (MF6M) first-year learner-centred pedagogical alignment into the 2nd and 3rd year vertically integrated studio environment, through the case study 'Social Studio – Enabling an Ageing Workforce' – a collaborative partnership with the Innovation Centre of WorkSafe Victoria, a state government safety regulatory body. We found the approach required less teaching staff intervention and gave more flexibility to students, reinforcing notions of trust and self-efficacy in learning.

---
2022 Forthcoming
Designing To Enable an Ageing Workforce
de Vere, I., Dim, W., Sheahan., J.


22nd International Conference on Engineering and Product Design Education
An ageing workforce and a dwindling itinerate manual labour supply have long term implications to the commercial viability of industries that require sustained physical activities. These trends are driving two significant concerns for an ageing workforce: maintaining the health of increasingly older workers and dealing with the complications of participation in the labour force for these individuals. This paper details a teaching and research project conducted in collaboration between the Safeness by Design initiative and the Innovation Centre of WorkSafe Victoria, a government regulatory body that enforces health and safety policy. The project aimed at moving the sphere of influence of WorkSafe from reactive policing activities towards preemptive action, compelling innovation and new discourses on workplace safeness, employment longevity and the empowerment of ageing workers.

---
Australia's population is ageing, but with enhanced health prospects and insufficient retirement funds, and industries impacted by a dwindling itinerate manual labour supply, workers will want, and may need, to remain in the workforce for longer. This research, Enabling an Ageing Workforce, recognises the issues facing the older worker across a range of different workplace contexts, This project investigates ageing, wellbeing, and workplace safeness within specific industries to identify areas of concern, opportunities for design intervention, and the proposal of future-focused design solutions.

---

Over the past two decades, location-based games have moved from media art fringes to the mass cultural mainstream. Through their locative affordances, these game types enable practices of wayfaring and placemaking, with the capacity to deliver powerful tacit knowledge. These affordances suggest the potential for the development of location-based games in educational contexts. This paper presents three cases studies—TIMeR and Wayfinder Live and Pet Playing for Placemaking—to illustrate how each uses elements of wayfaring and placemaking to bring new opportunities for education through a tacit knowledge approach.

---
Sept 2021 - Present
Research Associate

Safeness by Design, RMIT School of Design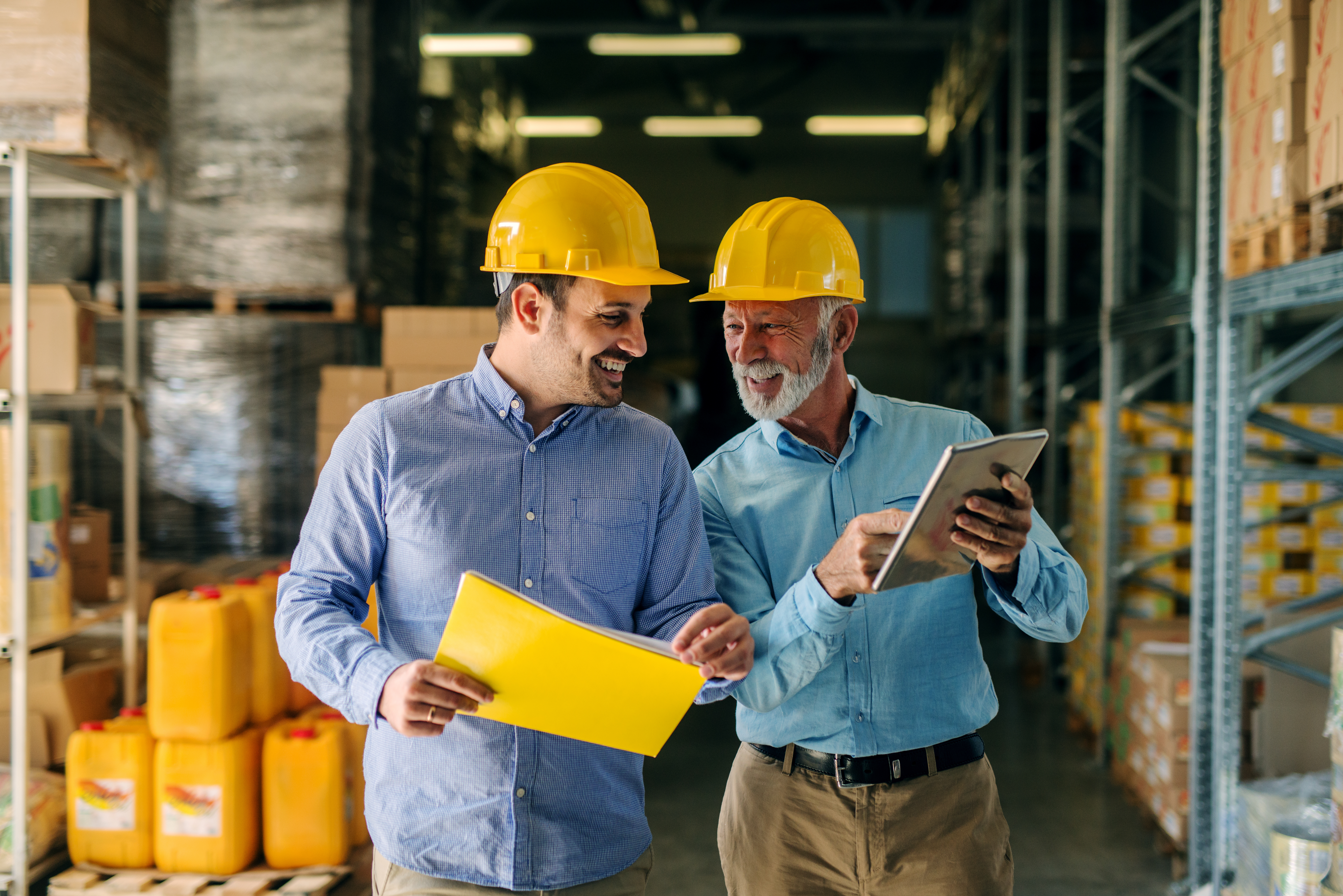 → (2022) Future of Work:
Literature review, coordination of WorkSafe student studio and report.

→ (2021) Enabling an Ageing Workforce:
Literature review and development of WorkSafe report.
Safeness by Design
︎
, an initiative emerging from RMIT University's School of Design, aims to enhance health, wellbeing, and social values by using design to achieve actual and evident safeness across a broad range of environments and contexts. We advocate designers using their understanding of user behaviour and situational contexts to identify and respond to safeness concerns through design proposals and interventions.
---
Aug 2020 - Present
Research Assistant

Shaping Connections, RMIT School of Economics, Finance & Marketing
→ Qualitative Methods & Analysis:
Conducted remote interviews and workshops for thematic analysis.
→ Logistics & Accessibility:
Coordinated with participants, producing all materials to ACCAN standards.
→ Transdisciplinary Collaboration:
Engaged with professionals and specialists towards achieving goals.
Shaping Connections
︎
research program brings together academics and stakeholders with a variety of expertise in areas such as consumer behaviour, social marketing, consumer culture theory, and design innovation management. The program seeks insights on connectedness and technology use among older Australians, to better understand and enhance social inclusion and participation.
---
2021
Sessional Lecturer

Industrial Design, RMIT School of Design
→ Teaching Fundamentals: Organised class material, taught weekly tutorials, and assessed students' work.
→ Design Studies Course: Developing the context and stucture for the Materials of Ageing course.

Course: The Materials of Ageing: designing the interactions of later life. Interaction Design, found at the crossroads of Industrial Design and Human-Computer Interaction disciplines, explores the intricacies and elements which build the increasingly augmented environments which surround us today. While we are presented with intuitive and immersive digital experiences which cater for us, older people continue to be unsupported and misrepresented by the products and services meant to support later life. However, like wider society, the technification of later life continues, even as many older people fear being left behind and losing contact with the communities they rely on.

---
May 2019 - Feb 2020


Industrial & Graphic Designer


MWT Retail Solutions
→ Design & Development:
Consistent high-quality design for manufacturing solutions for clients.
→ Managing Production Process:
Coordinating projects, budget & timeframes across the business.
MWT Retail Solutions ︎
is a versatile leader in the industry of acrylic plastic fabrication, displays, point of sale & signage. Established 15 years ago and in that time we have grown to become one of the most reliable, responsive and versatile companies in Melbourne with representation around the country. MWT & Sports Displays client base encompasses a wide range of industries including Retail, Hospitality and Construction.
---
Aug 2018 - May 2019


Research Technician


Exertion Games Lab, RMIT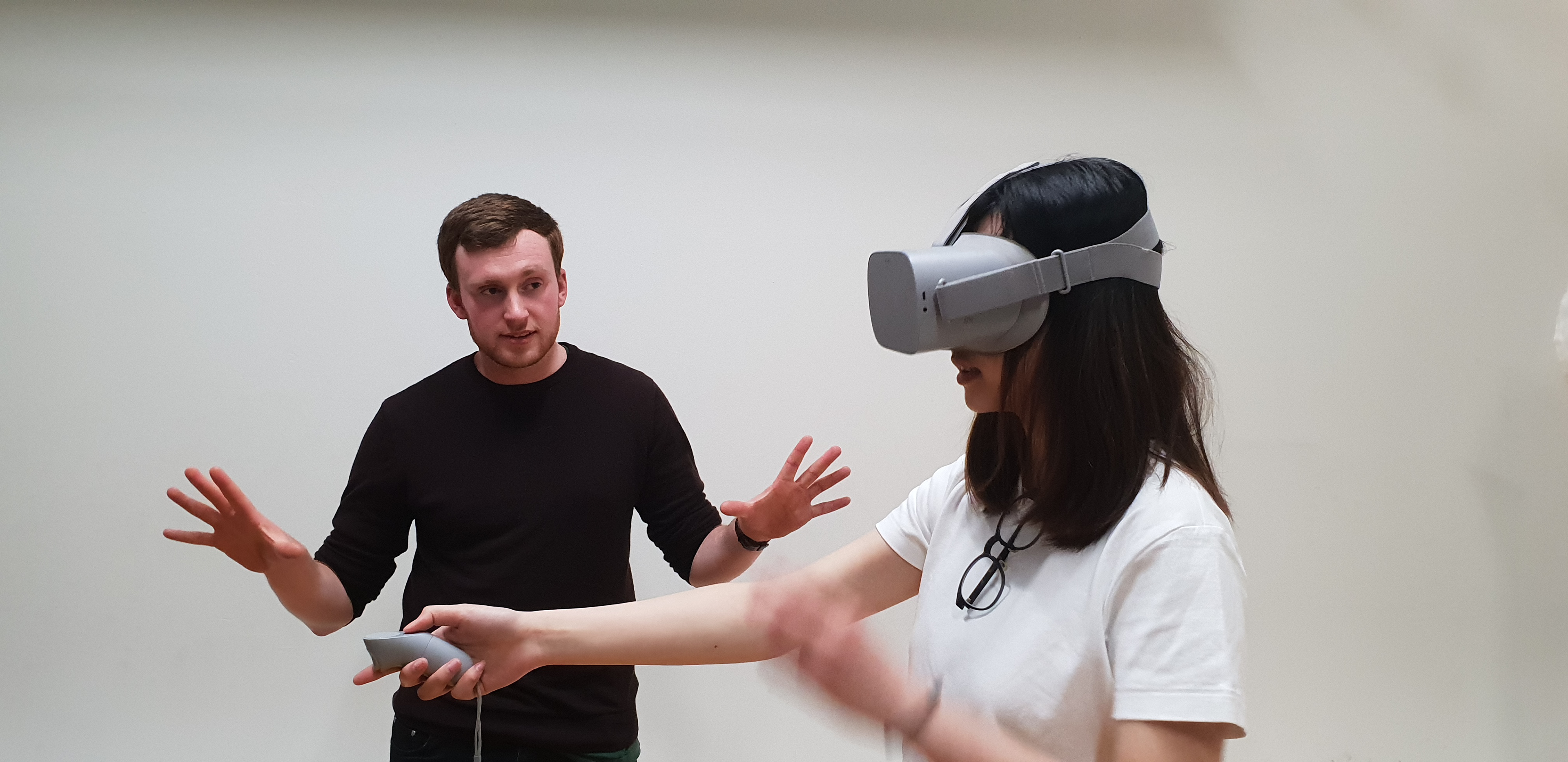 → Research & Design: Development and publishing of PhD Candidates Capstone 'InsideOut' project.
→ Support & Maintenance: Technical assistance for lab (3D printers, HoloLens & Qualisys systems).
→ Materials & Equipment Consulting: Advising on appropriate approaches, use cases and methods.
Highlighted Project:
InsideOut, Playing with Real-time Video Images of Digestive Tract via Capsule Endoscope
︎
The
Exertion Games Lab
︎
researches the future of play and games in order to understand how to design better interactive experiences.