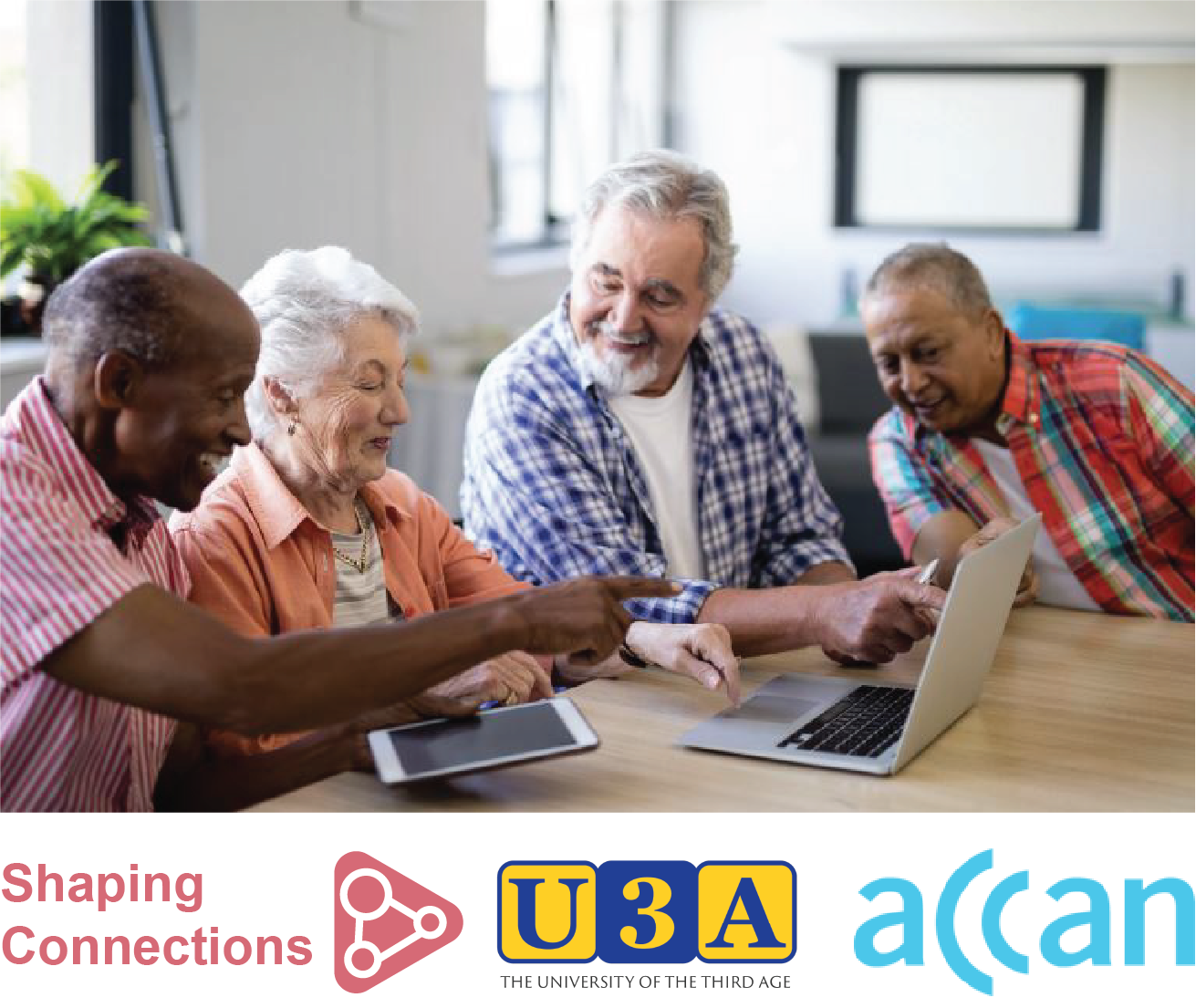 Project:
Co-designing Participatory Strategies With Older Adults
About: As the COVID19 pandemic has highlighted, digital engagement is crucial in fostering social inclusion. Social exclusion is a significant threat to the wellbeing of older adults. This project will design strategies in conjunction with older consumers to incorporate their lived experiences of communications technology, to assist seniors to manage security risks to be better equipped to engage with the digital economy.
     • Research Assistant
(Interview management, Semi-structured interviewing, thematic analysis, workshop facilitation)
     • PhD Research
(Cultural Probes, Co-design Workshops)
Partners: University of the 3rd Age; Australian Communications Consumer Action Network (ACCAN)
(Forthcoming) Figueiredo, B., Aleti, T., Reid, M., Martin, D. M.,  Hjorth, L.,  Buschgens, M.,& Kutin, J., & Sheahan, J. (2021). 
Reducing Perceived Risk and Promoting Digital Inclusion for older Australians
.  Australian Communications Consumer Action Network, Sydney.
Study 1 - Probing Social and Technological Practices in Later Life
​​​​​​​
A cultural probe study is being conducted with U3A members to understand the everyday social technologies, practices, and challenges of older adults. This is an open-ended and creative research kit known as a cultural probe, sent out to participants to complete over a week or so.

 

The kit itself is made up of a Camera with activities, a Workbook, and a Social Diary, which will offer you interactive, engaging, and interesting tasks.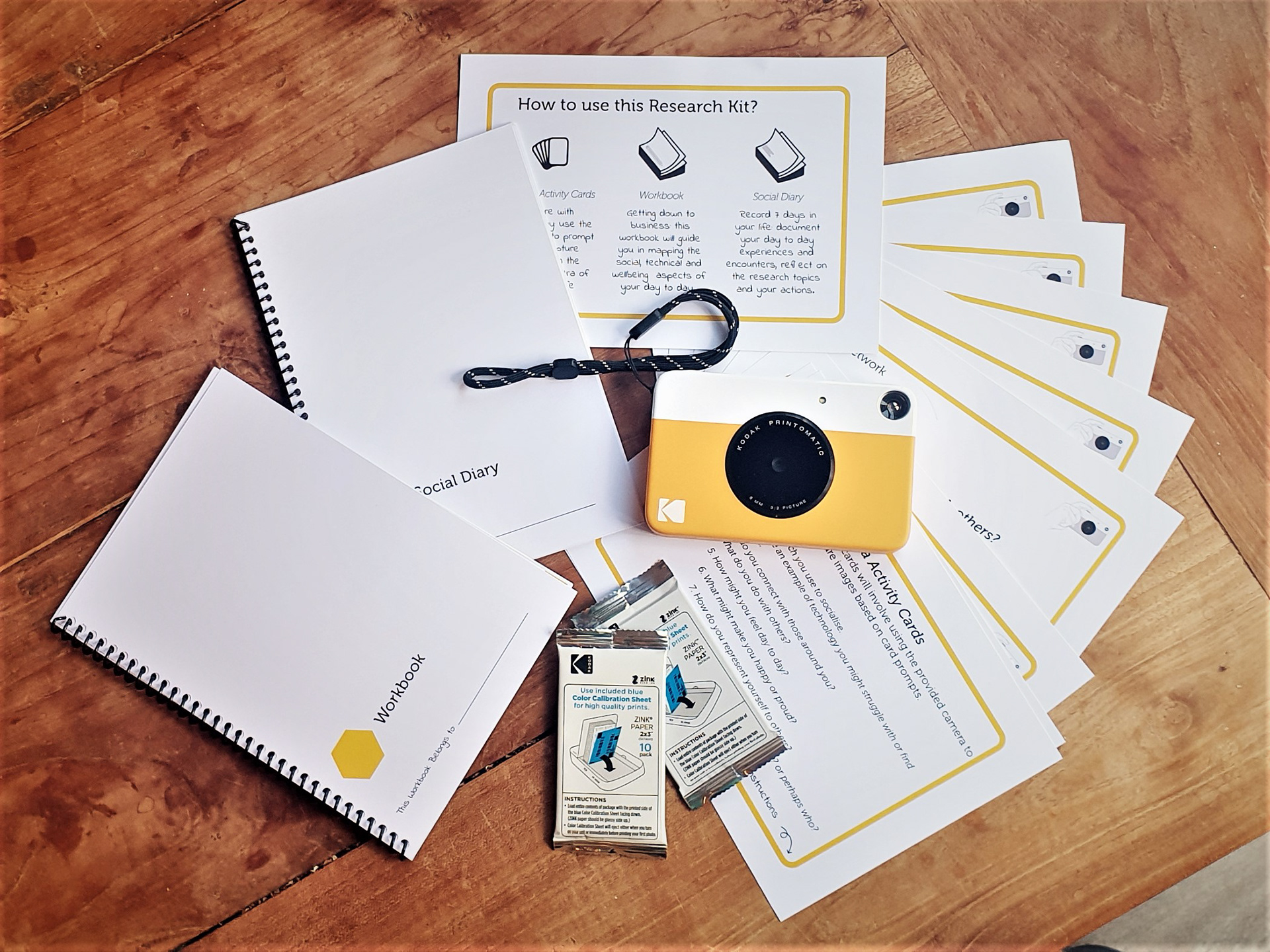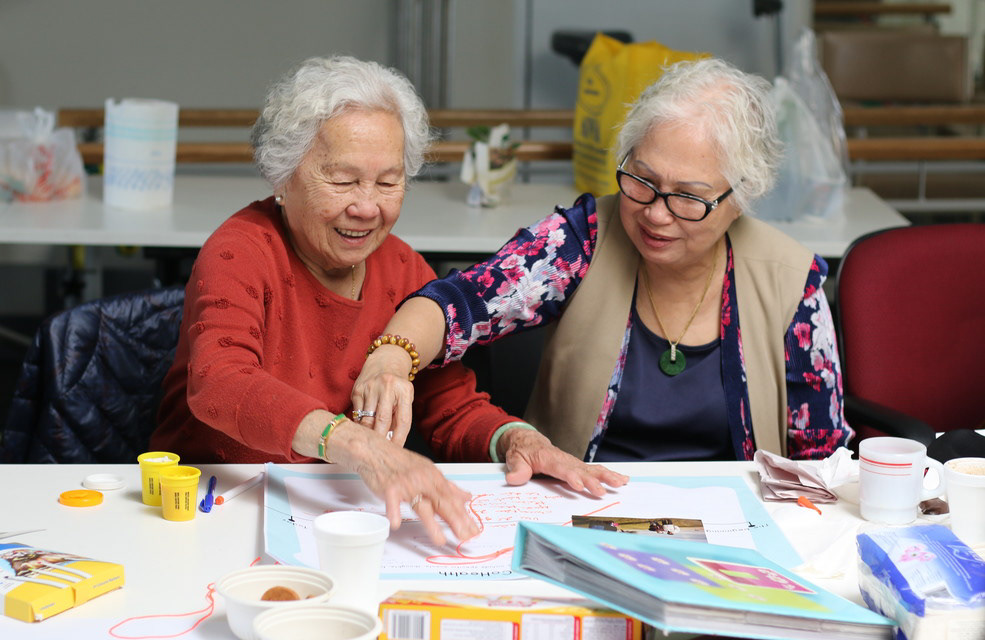 Study 2 - Co-design Socially Engaging Technologies with Older Adults
A series of co-design workshops will be conducted with 
U3A members to develop concepts and prototypes of social engagement technologies, intended for use in their daily lives. The workshops will utilise insights gained from the cultural probe study to prompt thinking around the social interaction and technological practice that older adults seek to have, and how conceptual devices might support it. Through then rapid, low-fidelity prototyping, concepts are tested and evaluated by the attendees to gain feedback.