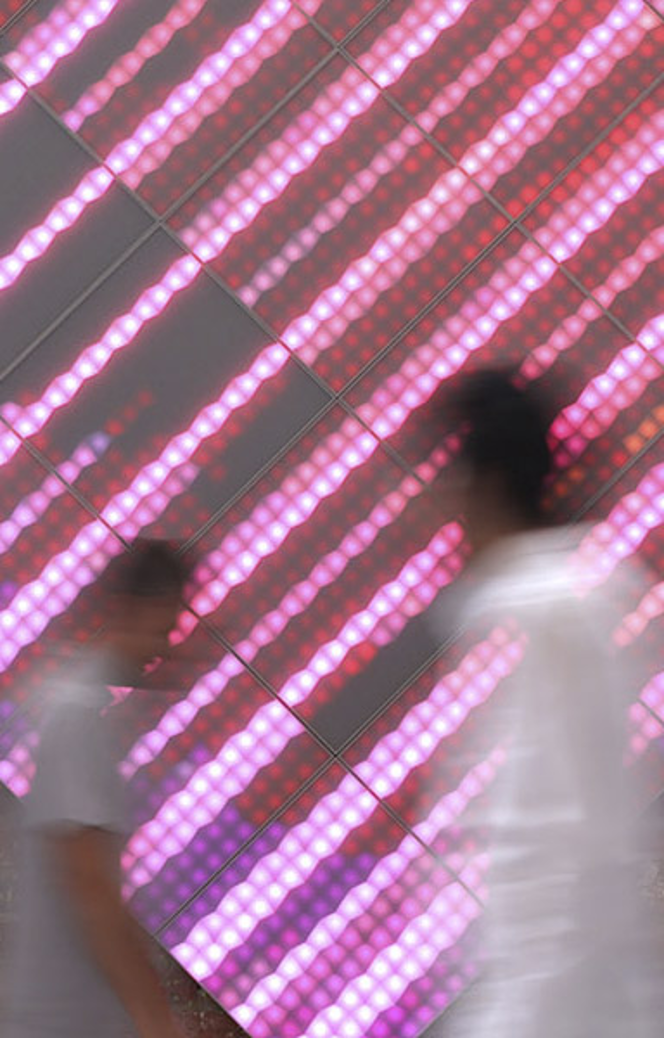 This Project has been postponed due to the Australian health directives in response to the COVID19 Pandemic
Digital Wall Design Evaluation
RMIT Health Transformation Lab, Eness, Japara
The LUMES digital wall, as developed by design practice Studio Eness, is one of a variety of emerging technological products which are entering the aged care market intended to support resident wellbeing. Technology in this sector has traditionally been dominated by assistive and rehabilitation equipment, however, a surge in a developing format that targets the subject wellbeing experiences of residents has been increasingly documented in recent years (Grossi et al., 2018). 
These products seek to engage, support and entertain aged care residents, however current research determining how these devices improve aspects of residents' health and wellbeing is lacking and across the research community hasn't been fully resolved in approach nor methodology (Vichitvanichphong et al. 2013).
This evaluative study intends to be one of the first efforts in the Australian context to appraise and understand the impacts of a pre-existing commercial technology intended for improving subjective wellbeing can have in an aged care context. The locations of the study will be at two digital wall installations, one inside a residential aged care facility (RACF) in Robina, Queensland and the other an installation at the RMIT Health Transformation lab to be visited by several groups of aged care residents.
 As an evaluative study carried out through a design research methodology, the study will take a critical design approach to assess the digital wall's capacity to condition behaviours (Malpass, 2016). Design ethnography methodologies will utilise both quantitative measurements and qualitative observations to then appraise the digital wall's impacts and speculate towards future opportunities for development.