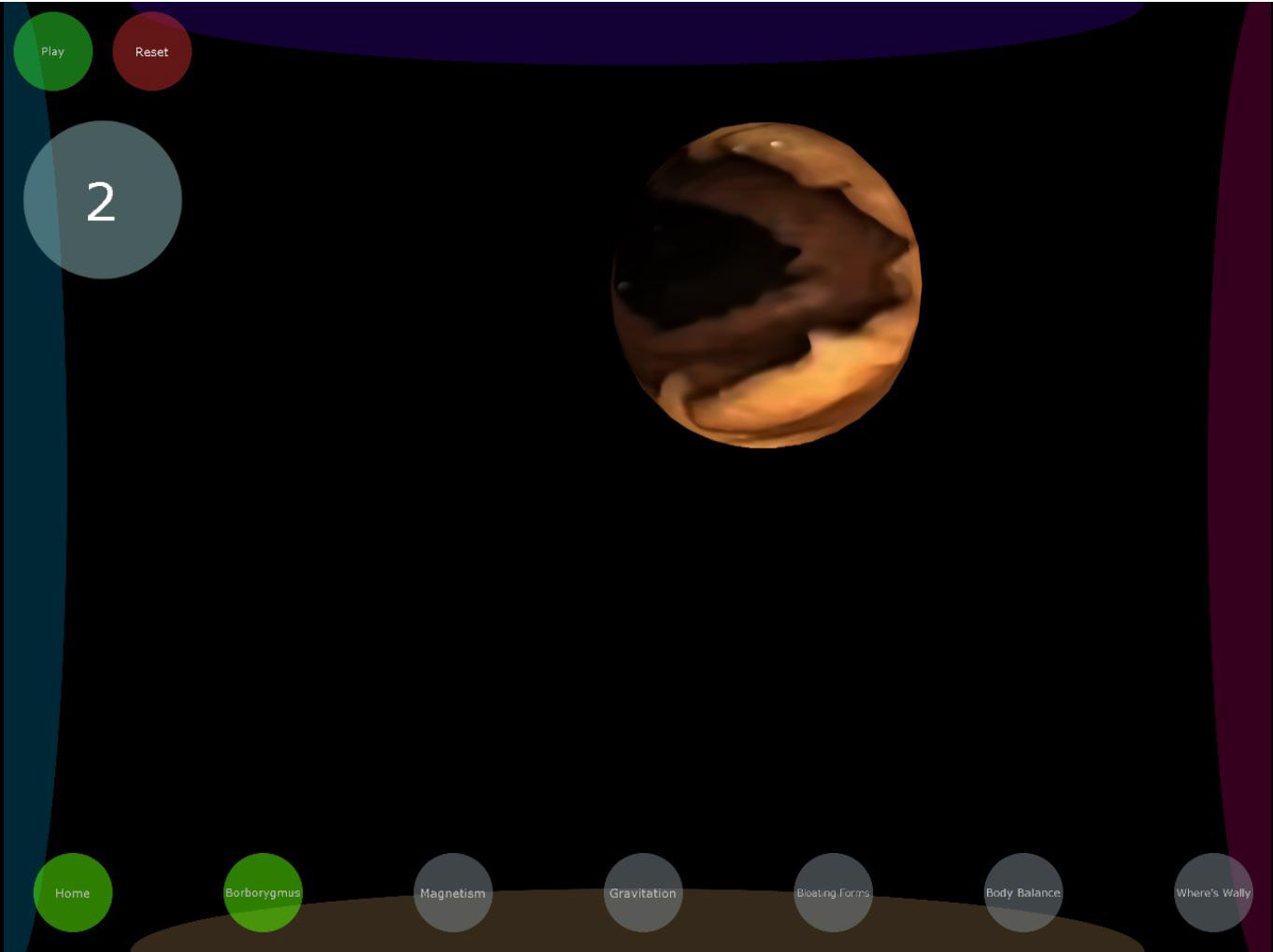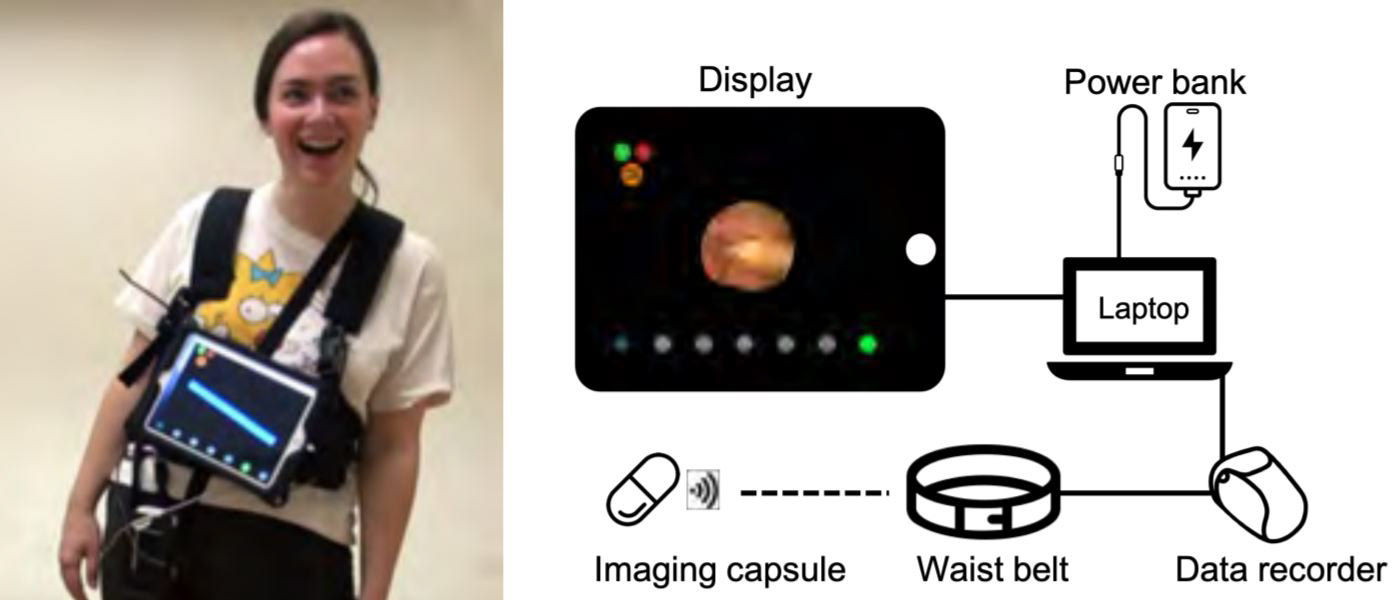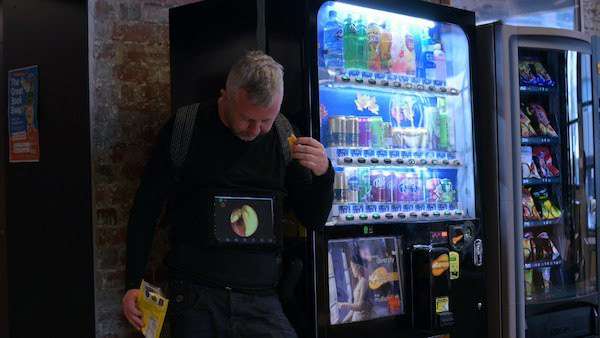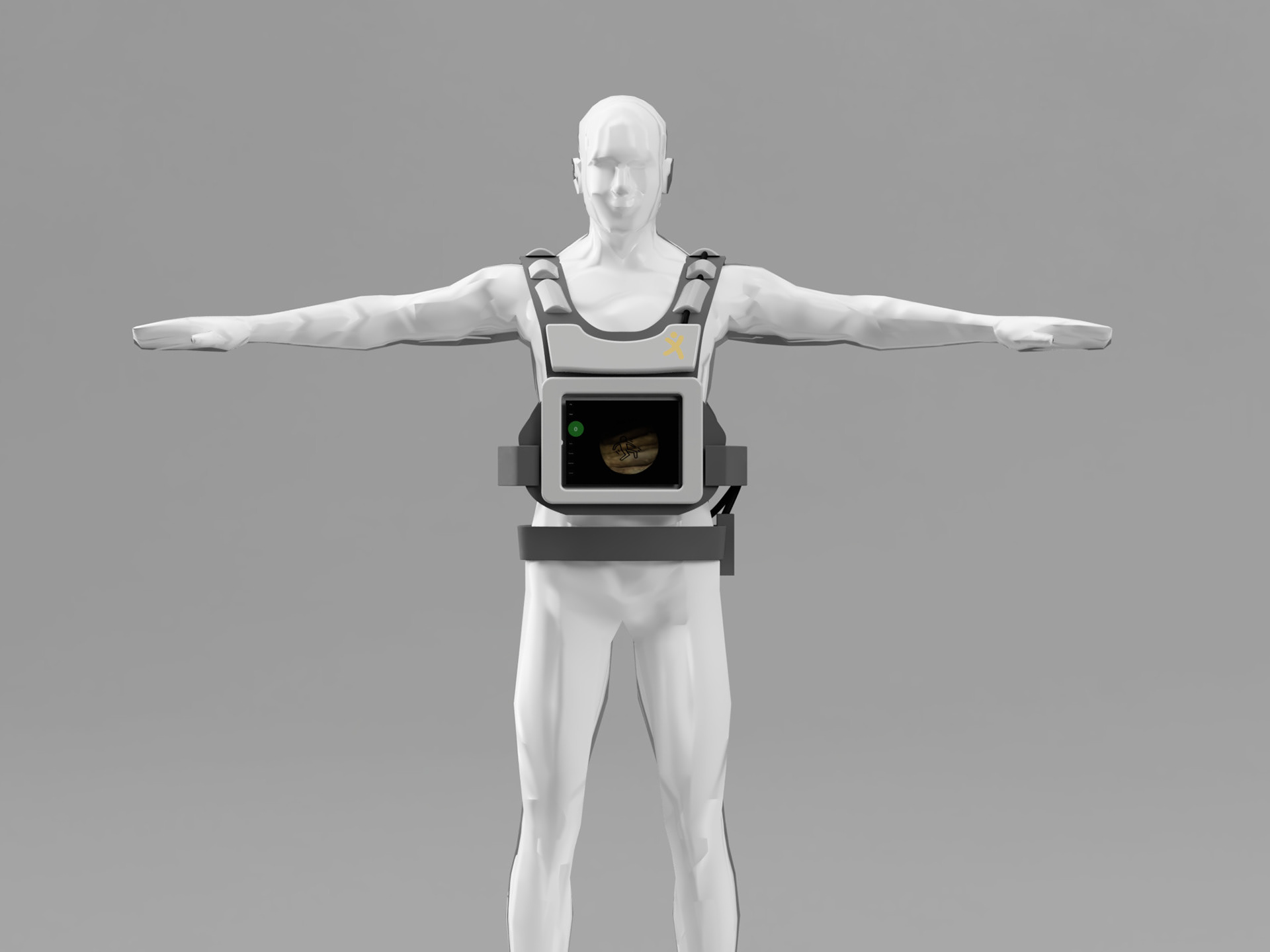 Project - 
InsideOut, Playing with Real-time Video Images of Digestive Tract via Capsule Endoscope
Description:
 A capsule

 endoscope is a pill-like device used to digitally record visual internal images of the patient's gastrointestinal tract. Existing research mainly focuses on the capsule endoscope' functional perspective. 
We believe that there is an opportunity to facilitate playful experiences via the device. To explore this opportunity, we introduce a playful system called InsideOut that uses an iPad worn by the player to display images of the player's gastrointestinal tract captured by capsule endoscopy. 
Players can perform bodily movements to add a variety of visual effects to the images. With this work, we aim to inspire interaction designers and HCI researchers to consider designing playful and engaging experiences around capsule endoscope.
Outcomes:
 Through the design and development of both the harness and interface with the Exertion Games Lab, involving the integration of Endoscopy Pill and creation of procedural imaged based graphics, we were able to study playful interactions with the pill image. This was a capstone project for Zhuying Li's PhD and lead to successful publications:
     • Li, Z., Wang, Y., Sheahan, J., Jiang, B., Greuter, S., Mueller, F. (2020) 
InsideOut: Towards an Understanding of Designing Playful Experiences with Imaging Capsules.
DIS 2020. ACM.  - DIS2020. ACM. Honorable Mention Award
     • Li, Z., Sheahan, J., Wang, Y., Greuter, S., Mueller, F. (2019) 
InsideOut: Playing with Real-time Video Images of the Gastrointestinal Tract via Imaging Capsules.
CHI PLAY 2019. Work-in-Progress. ACM.