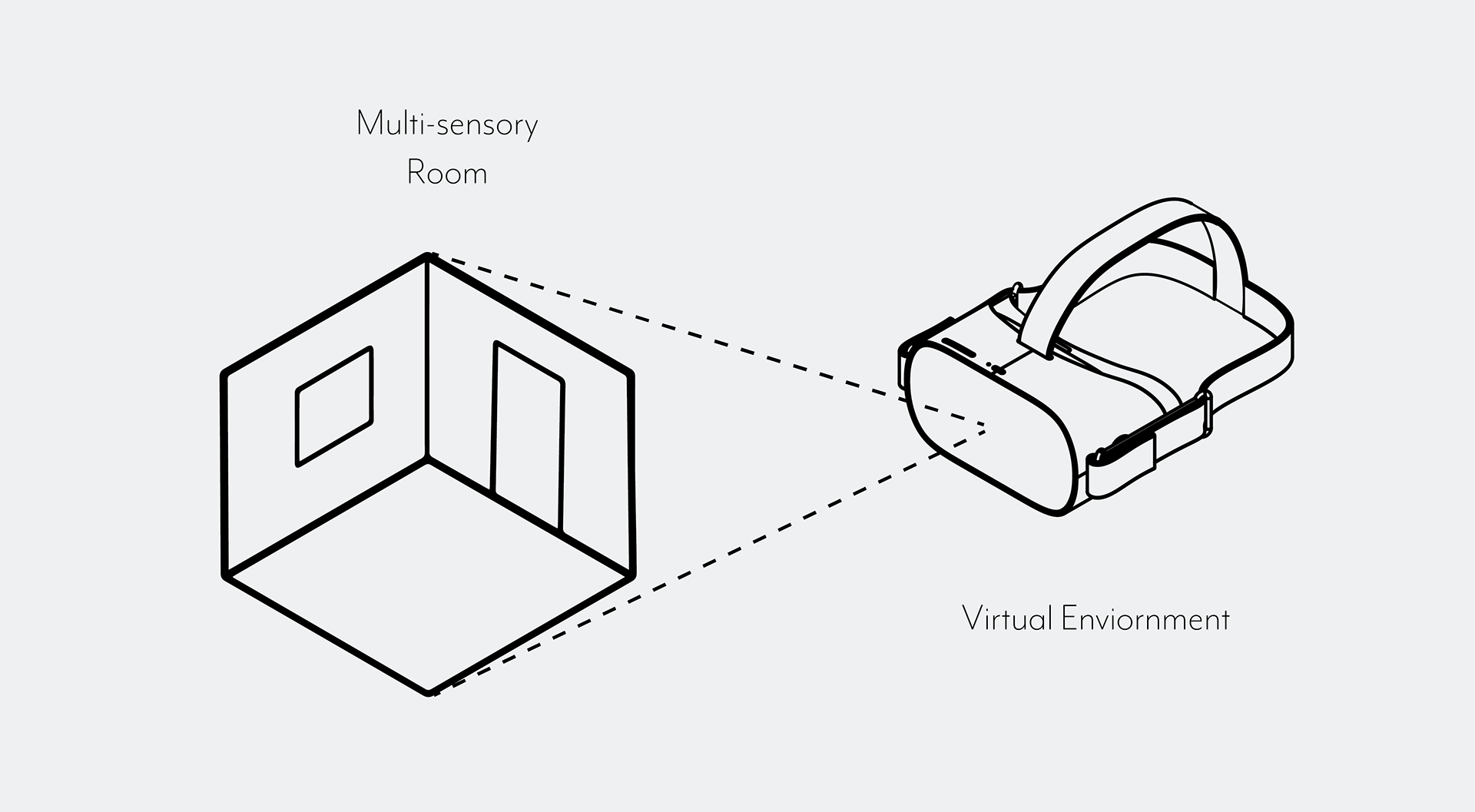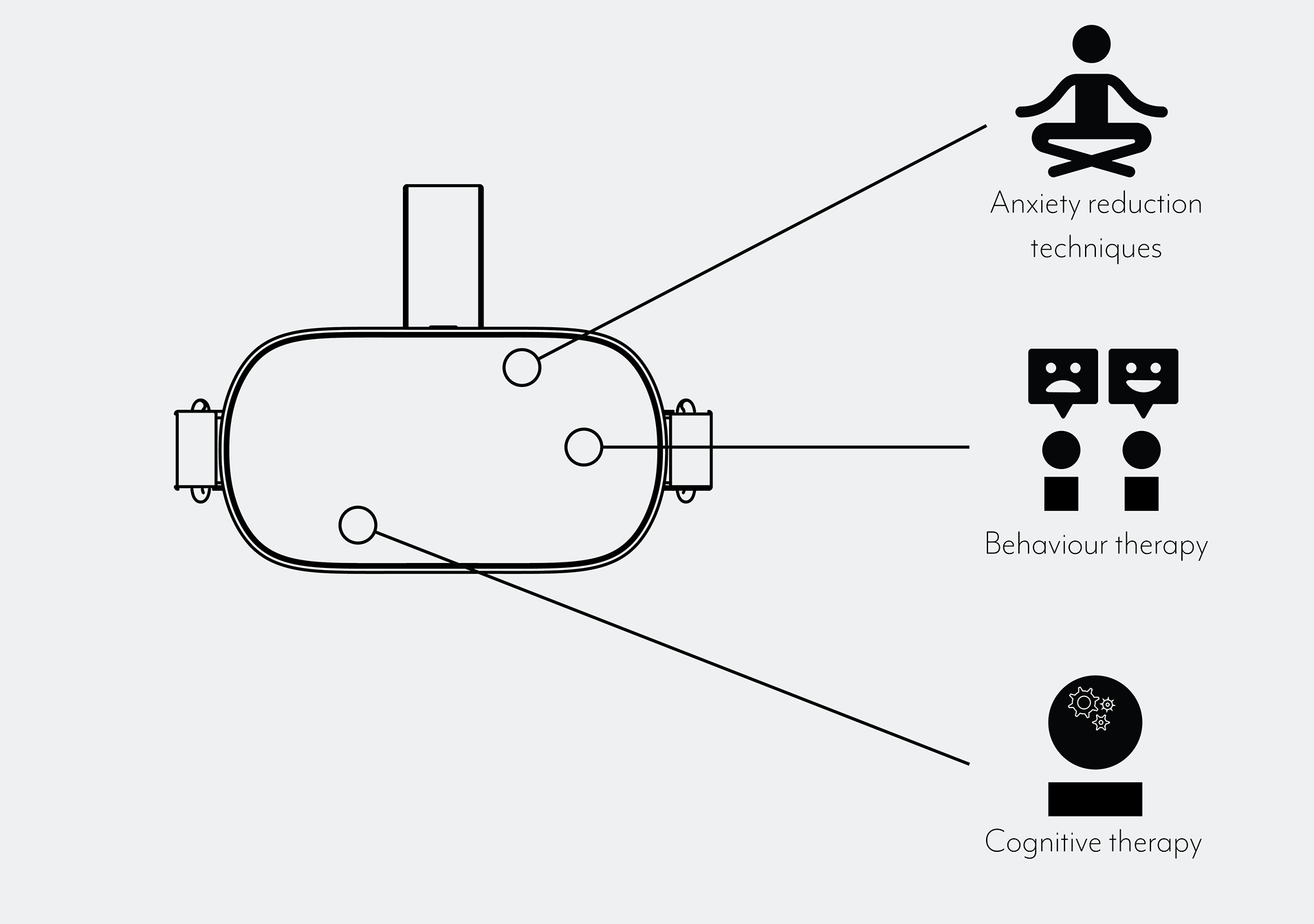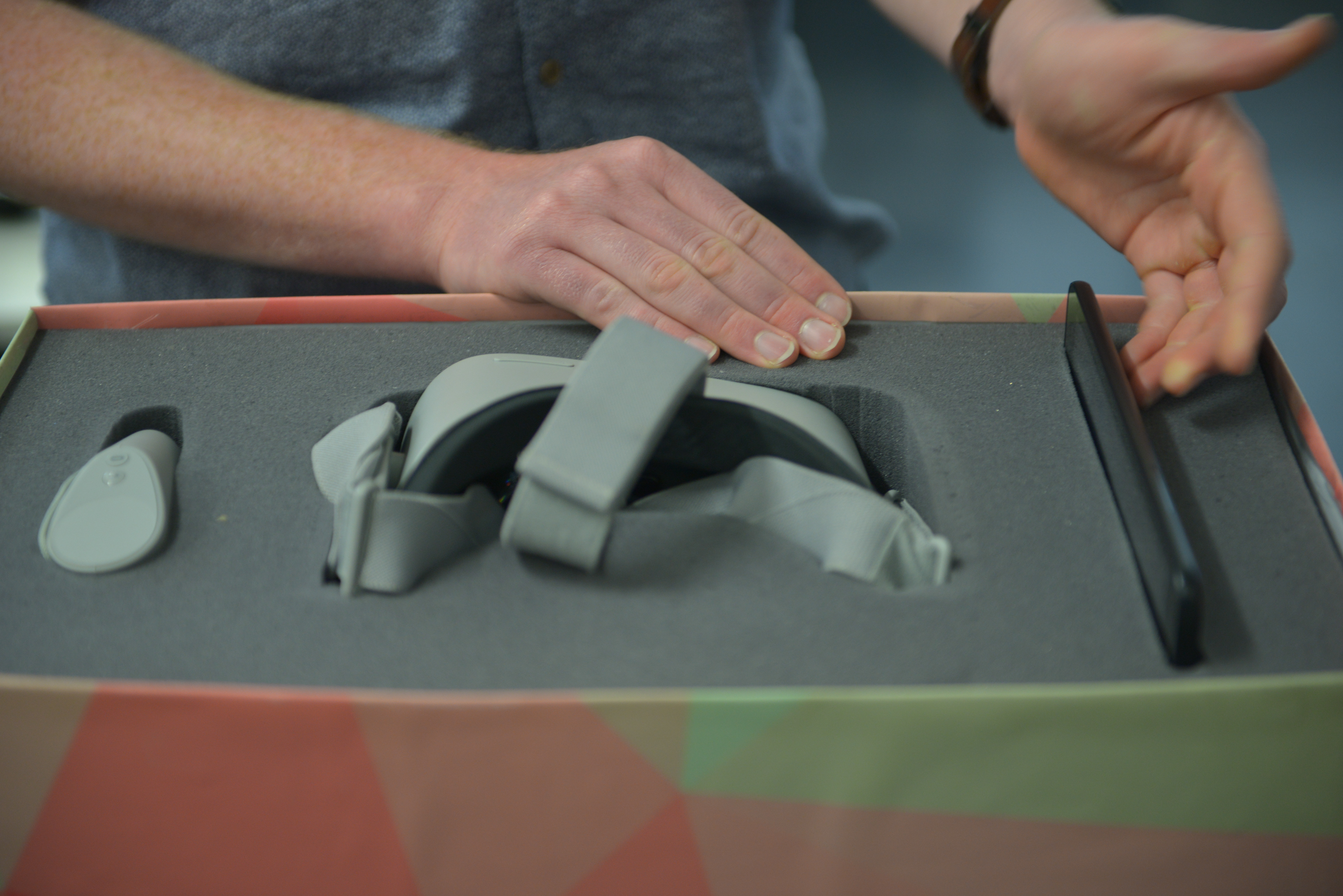 Aperture: A Multi-sensory tool for Anxiety Therapy
Description - Aperture was developed as a Multi-sensory simulation tool, leveraging the emerging virtual reality medium to support and aid the implementation of Cognitive Behavioural Therapy for suffers from Severe Anxiety Disorders. 
The resulting tool applied the methods and concepts of Multi-sensory therapy, within a series of virtual experiences, creating comfortable, safe and relaxing environments for patients at Bendigo Health.
Outcome - 
The project was able to be successfully tested for efficacy with a small testing group, with development and refinement feedback gained. In 2019 it was being tested with Dementia Patients at the Psychiatric Wards as a screening tool for the ability and use of Virtual reality mediation and therapy.
​​​​​​​Collaborators -
 RMIT Industrial Design, Digital Ethnography Research Centre & Bendigo Health
Research Funding -
 Design for Wellbeing: Bendigo Hospital Grant (RMIT Industrial Design)