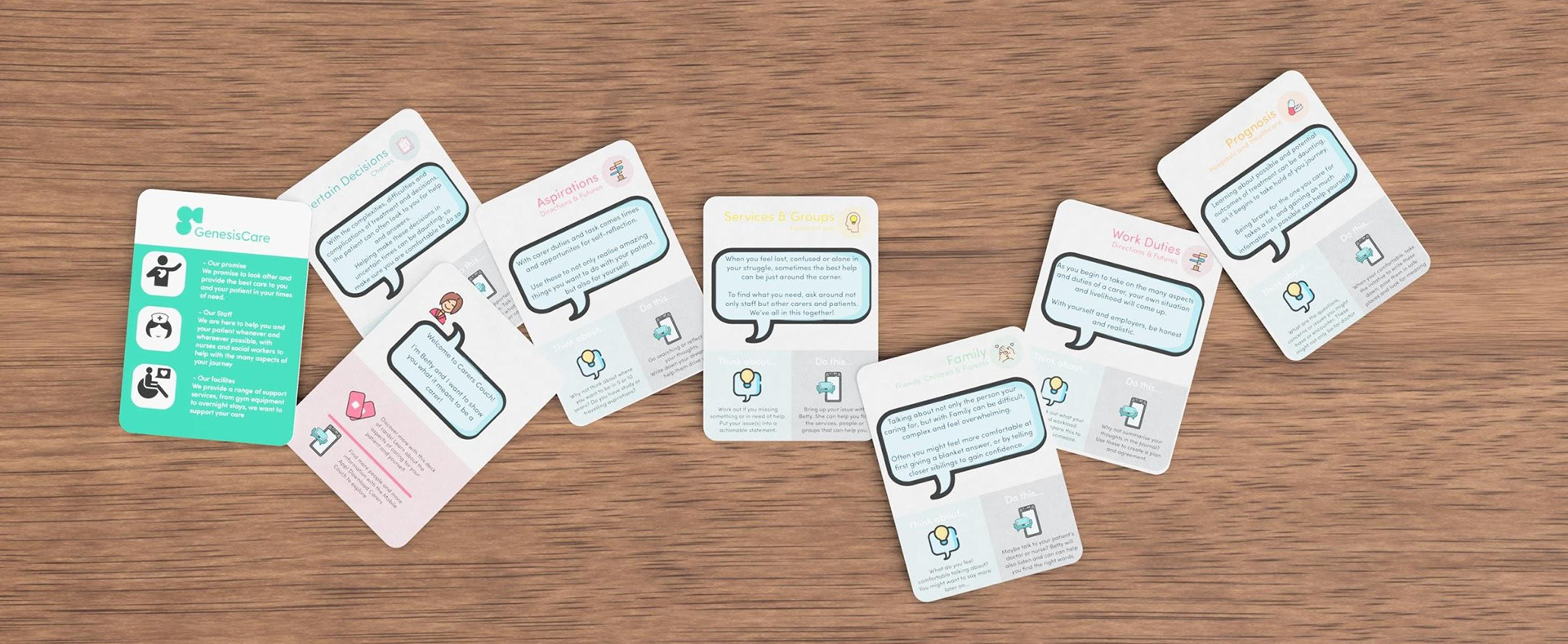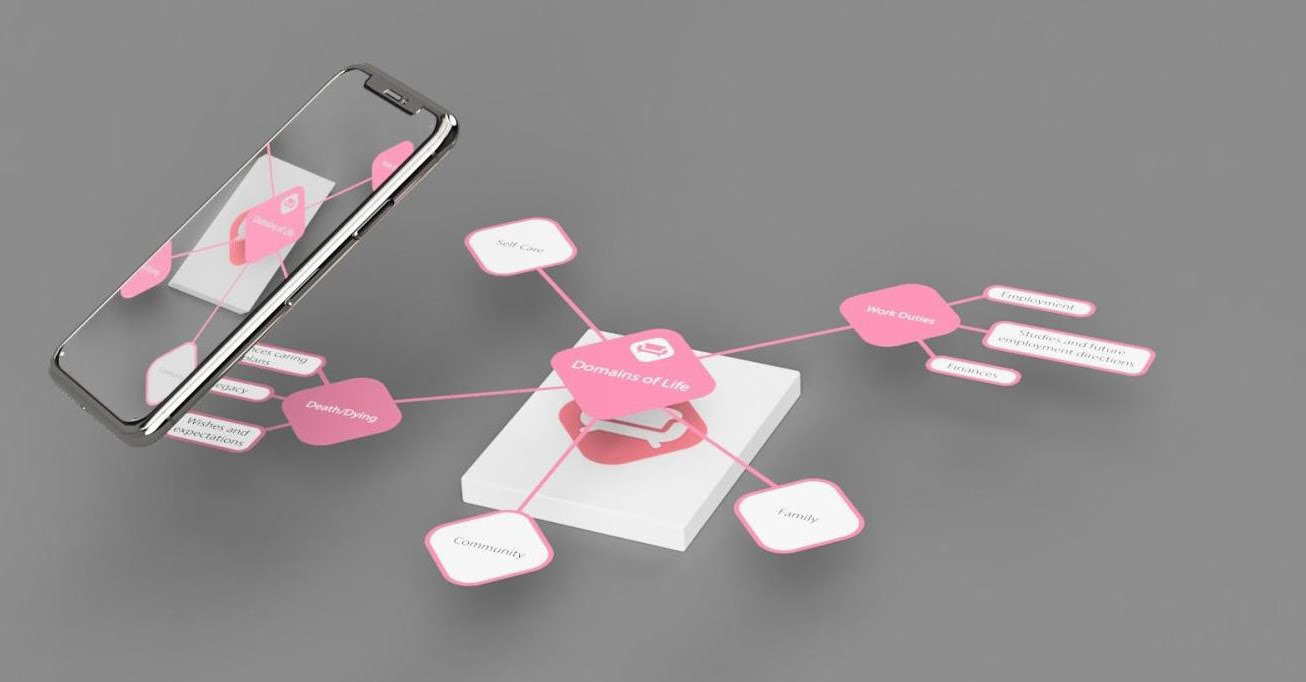 Project: Carer Starter Pack
RMIT Health Transformation Lab, Carers Couch
As a collaboration between Carers Couch & RMIT Health Transformation Lab, the Lab was enlisted to develop an innovative and exciting new way of preparing and introducing cancer caregivers to the Carers Couch App and features: connect and create a support crew, discover services & therapy for caregivers, and organise their day-to-day schedules to better self-care and care-assist. 
Alongside the creative development of the project, I undertook research and literary analysis of the key concerns for caregivers, patients and families throughout the cancer journey, in order to establish what topics and issues the starter kit needed to address. 
Working alongside the Care Coordinators at Carers Couch, we were able to gain a greater appreciation for the work, knowledge and support the Carers Couch Team does, and how integral they are to helping caregivers traverse difficult and confusing times.  
Forming as a deck of cards, the Starter Pack was developed to support new caregivers to develop a sense of their, and their patient's, journey and help them understand the scale and complexity it entails. 
With several main topics (Hospitals & Healthcare, Self Care, Choices, Friends & Family, Directions & Futures) covered through specific cards which discuss certain aspects (Prognosis, Uncertain Decisions, Support & Aspirations) and provide activities and reflections on each, the card served as an entry point, a shareable and discussion promoting. 
Alongside the deck, an Augmented Reality Application was developed to visualize the Domains of Life, enabling interactive and shareable learning, as another way for caregivers to explain their situation and feeling with other, or explore the domains themselves.