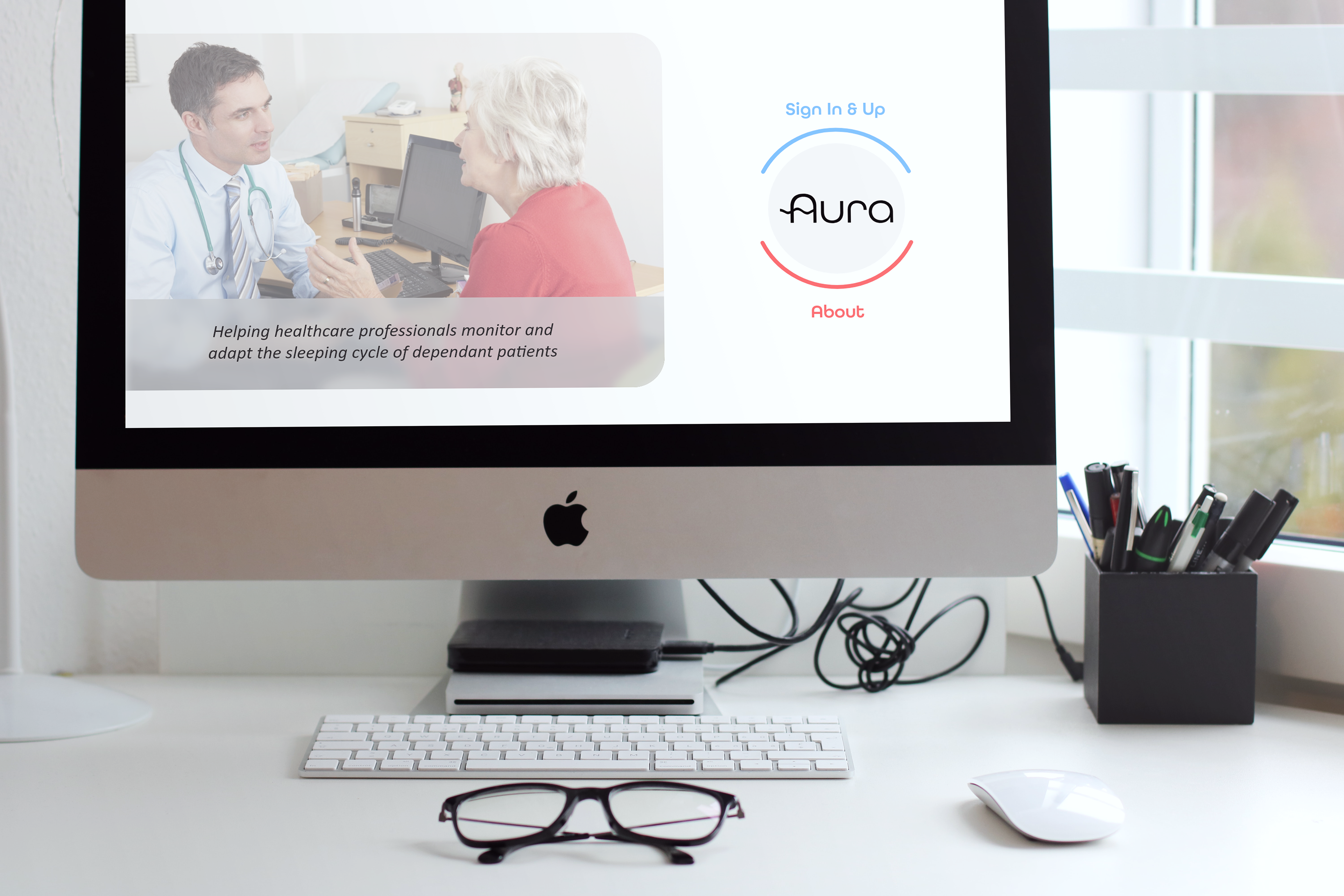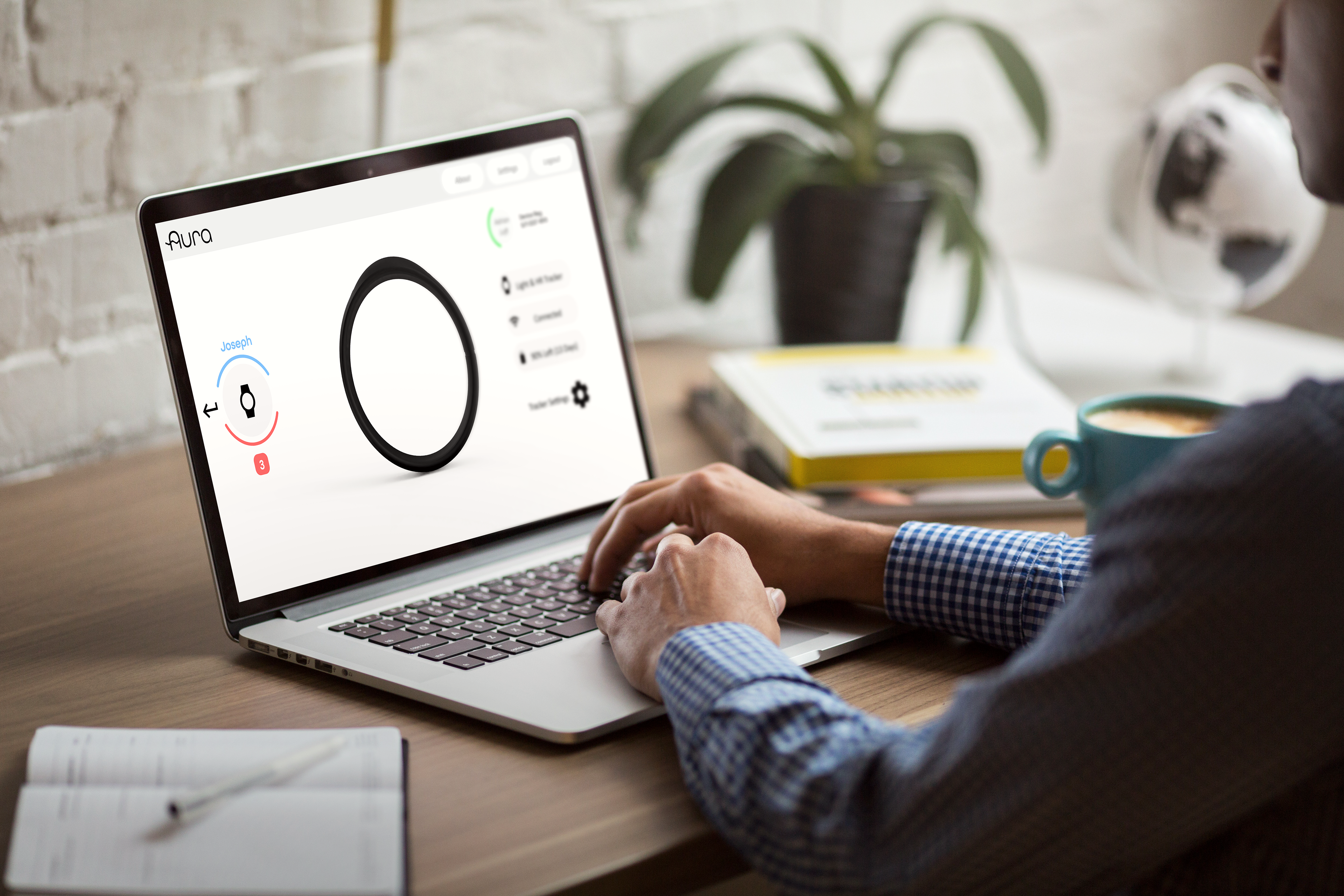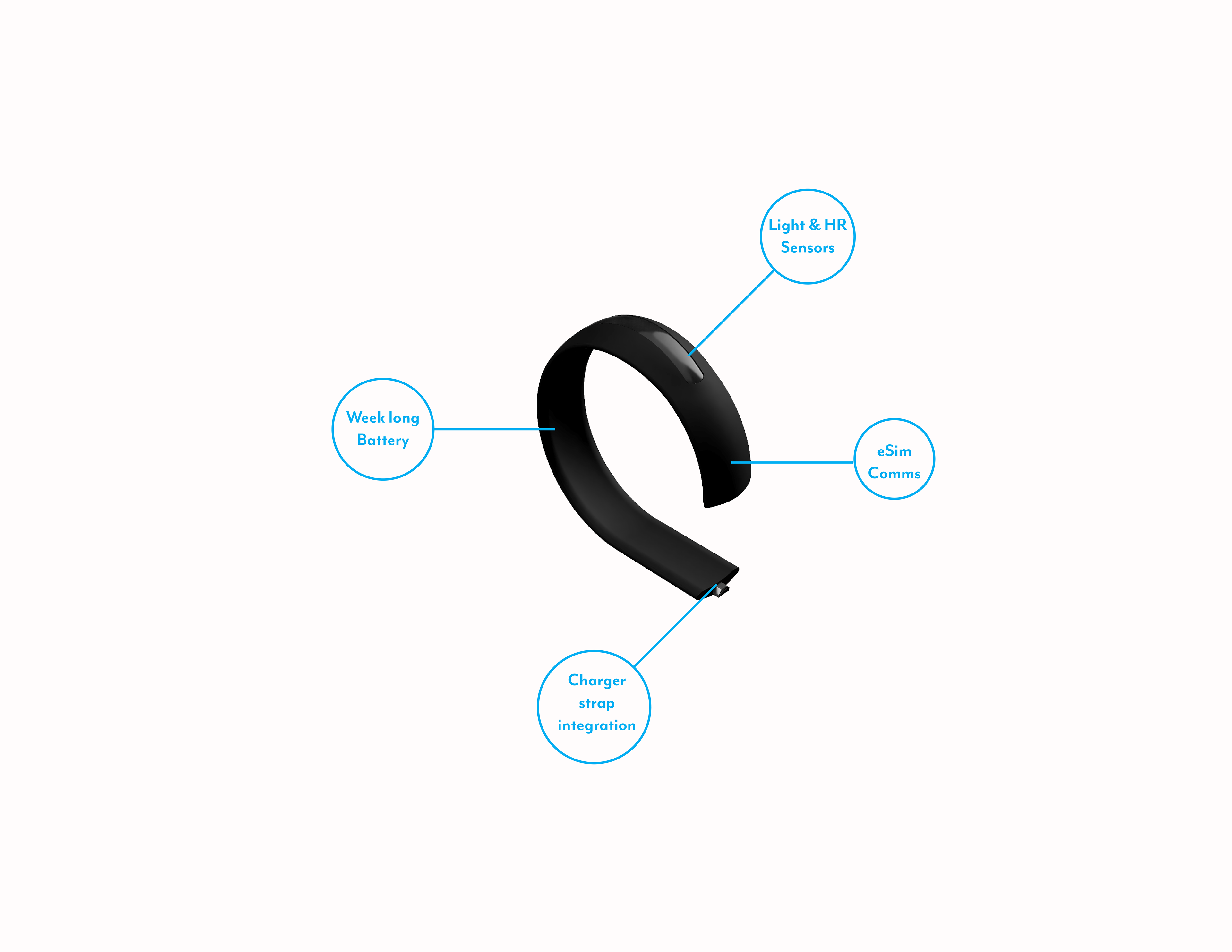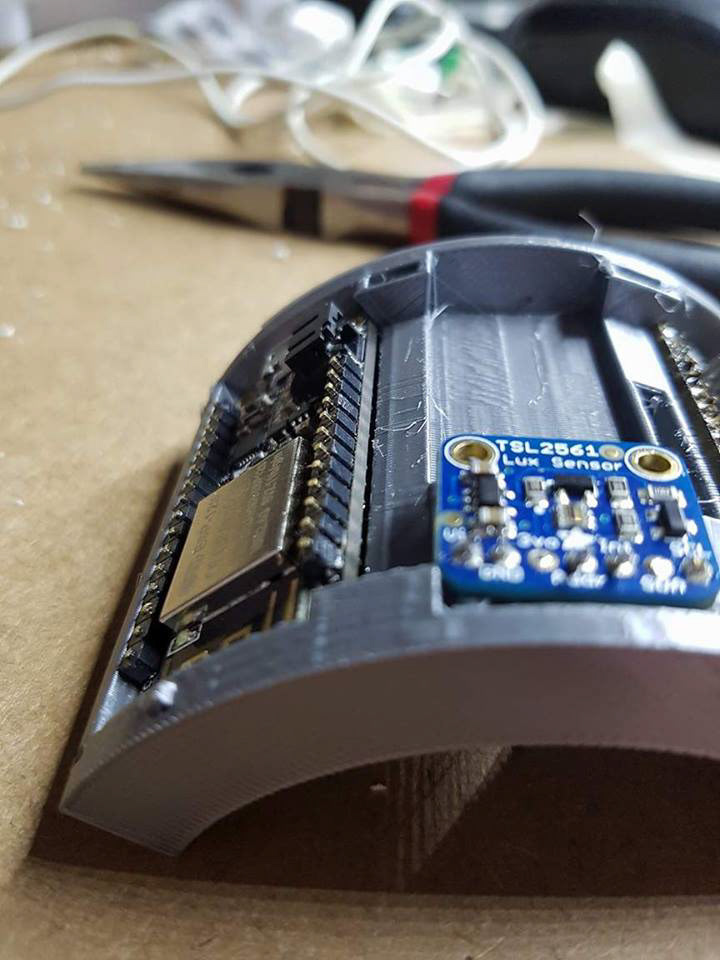 Project: Wearable Technology for Health & Wellbeing
Description
- Aura is a Light and HR tracker for an elderly or dependent user, which analyses light exposure in real-time.  Through then providing this data to a healthcare professional such as the user's GP, Aura tracking can enable them to tailor changes to the light exposure in the user's environment and routine, to adjusting the Chronotype to resolve sleep disorders.
Outcome
- The design process involved UX research through stakeholder engagement and story-boarding, resulting in concept ideation and development of electronic equipment and programming sensors. 
Through the creation of both a wearable device intended to be inconspicuous and passive, as well as a user interface for a healthcare professional to set up, support and monitor progress, the resulting design encapsulated the user's journey.